LINKS GOLF
MADE IN AUSTRIA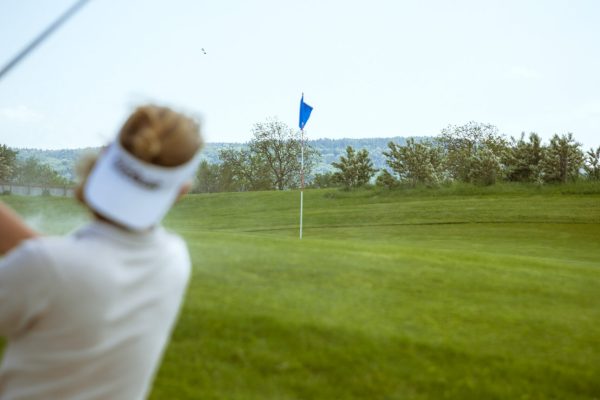 Therme Linsberg had the idea for its own golf club back in 2013. After four years of detailed planning, the time had come: July 2017 saw the groundbreaking for the 18-hole course. The course was opened on May 15, 2019.
The characteristic elements of a links course play a central role in the design of Linsberg Golf.
The local landscape of Wiener-Neustadt-Land offers the ideal conditions to recreate the original and challenging golf courses of Great Britain – where golf has its roots.
Nevertheless, Linsberg Golf is a thoroughly modern golf club. This includes, among other things, that the course can be used with e-carts and most of it can be handled easily online.
Canadian-Irish architect Jeff Howes, who completely redesigned the neighboring partner club GC Föhrenwald a few years ago, was hired to design the course.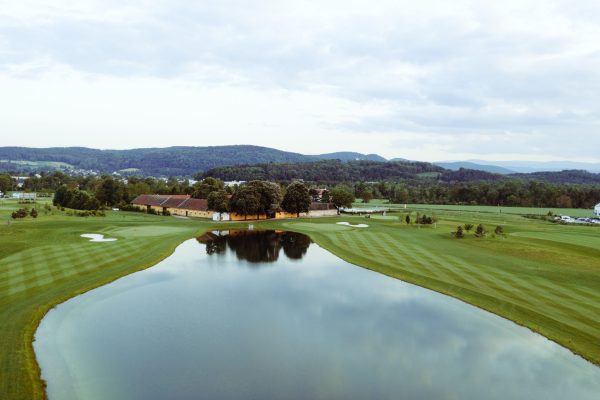 Welcome to club with character
The charming Gutshof Föhrenhof serves as the clubhouse and center of the cozy Linsberg Golf Club life. The restaurant of the partner club GC Föhrenwald runs a bistro here.
Linsberg Golf has set itself the task of combining the best of three worlds:
The original golf of a links course paired with Austrian cosiness and Far Eastern inner peace.
In the uniqueness of Linsberg Golf you will find out what really makes golf so fascinating. We look forward to you.
There are 2 tee boxes and 1 putting green at GC Linsberg. If you would like to hit the driving range, you can use the driving range and the practice facilities of the GC Föhrenwald.